---
Posted on 16 April 2017 | 10:49 am
Thanks to everyone who followed along our learning journey to India! Check back here over the next couple weeks for some final reflection from the students, photos, and a full video of the entire trip.
A big thank you to everyone who made this possible especially our on-the-ground support in India. The Karuna Project was a great experience. The Mount Madonna students will give a presentation on their journey at Mount Madonna School on Friday May 12th at 9am in the Assembly Room at Mount Madonna School. Please join us if you are able!
---
Posted on 19 June 2016 | 5:49 am
Some final reflections on our Journey to South Africa written after returning.
---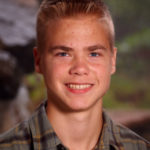 Posted on 30 June 2016 | 7:05 pm
A video encompassing the entire trip of Mount Madonna School's juniors and seniors to Washington, DC in May 2016.
---