---
Posted on 13 May 2017 | 1:55 am
This video was played at the students' presentation to their community on May 12, 2017 and is a 20 minute overview of the Karuna Project.
Filmed and edited by Devin Kumar.
---
Posted on 25 July 2017 | 12:15 am
A few reflections from the students after returning from their Learning Journey to South Africa.
---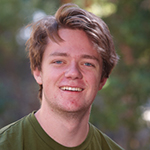 If I had to reach inside my mind and fish out one of the millions of thoughts swimming back and forth across the oceans that separate me from what my life was just three weeks ago, I would probably end up holding an idea that I've always had in some way, but only recently came to see clearly: Time moves way too quickly. And I don't mean it in a getting old, "Where did my youth go?" kind of way. I don't want the ability to make time slow down, I want the ability to make it stop. I want to go back to the choir at Leap School, and stop at the exact moment I truly realized what I was hearing. I want to go back to Philani, running as fast as I could with laughing little kids on my shoulders. I want to stop at our final bow at Tembisa, the crowd cheering, surrounding us with a wall of sound. Almost a week after returning, I can remember vividly what I felt in each of those moments, but the feeling itself is gone.
---
Posted on 30 June 2016 | 7:05 pm
A video encompassing the entire trip of Mount Madonna School's juniors and seniors to Washington, DC in May 2016.
---