At New York's Central Park Zoo, Alex the lion, Marty the zebra, Melman the giraffe and Gloria, the hip-hip hippo, are best of friends. When Marty escapes, the other three break free to look for him, only to find themselves reunited on a ship en route to Mother Africa in the musical adventure "Madagascar Jr.," a crack-a-lackin' story of friendship and teamwork as embodied onstage by Mount Madonna School's (MMS) middle school cast.
Performances are December 10 and 11 at 2:00pm at the Hawks' Nest Theater at MMS. Tickets available starting November 1 at mms-madagascar.brownpapertickets.com. Adult tickets are $15; $10 for 18 and under; all seats are reserved.
When their vessel is hijacked, the friends, all raised in captivity, find themselves on an unexpected journey to the madcap world of King Julien's Madagascar and learn first-hand what life can be like in the wild.
"The story of "Madagascar Jr." provides a context to display and explore some of our favorite elements: adventure, friendship and high-energy dance numbers," commented Director Chelsea Otterness. "Mount Madonna middle schoolers could not be a better match for this production, considering their close friendships, the learning journeys they embark on as a group, and, of course, their ability to embody characters creatively!"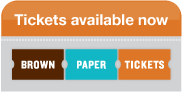 Following the "heaviness" of the pandemic, Choreographer Jeevani Vince said she and her teammates sought to re-envision the school's performing arts program, and make it more integrated – by selecting shows that would allow students' talents to shine, while also offering opportunities for students to be involved with different aspects of theater craft.
"We are a team that focuses on collaboration," commented Otterness. "We are focusing on the multiplicity of skills and factors that performing arts involves, for example, opportunities for students to help facilities with set construction, a costume committee for both middle and high school shows (high school students will perform 'Mamma Mia!' January 27-29)."
"As the middle school prepares to take on the zoo and the Foosa, I want to express deep gratitude to Mount Madonna's stellar performing arts team and this exciting group of students who embrace creativity and theater like none I have seen in a long time," commented Director Sean Boulware, who joined the School faculty this year. "Mount Madonna School has nurtured and created a pro-performing arts culture that simply allows students to express their most creative selves, and I am pleased to help tie everything together and promote students' growth in the areas of singing and theater! "
A rich performing arts tradition and integrated arts curriculum make MMS performances outstanding. Join Mount Madonna students for this wild and energizing show and you will surely leave with a smile and a desire to 'move it, move it'!"
Mount Madonna School's production of "Madagascar Jr." is based on the DreamWorks Animation Motion Picture "Madagascar – A Musical Adventure Jr." Book by Kevin Del Aguila, with original music and lyrics by George Noriega and Joel Someillan. "Madagascar Jr." is presented through special arrangement with Music Theatre International (MTI). All authorized performance materials are also supplied by MTI. www.MTIShows.com
###
Contact: Leigh Ann Clifton, director of marketing & communications,
Nestled among the redwoods on 375 acres, Mount Madonna School (MMS) is a diverse learning community dedicated to creative, intellectual, and ethical growth. MMS supports its students in becoming caring, self-aware, discerning and articulate individuals; and believe a fulfilling life includes personal accomplishments, meaningful relationships and service to society. The CAIS and WASC accredited program emphasizes academic excellence, creative self-expression and positive character development. Located on Summit Road between Gilroy and Watsonville. Founded in 1979.