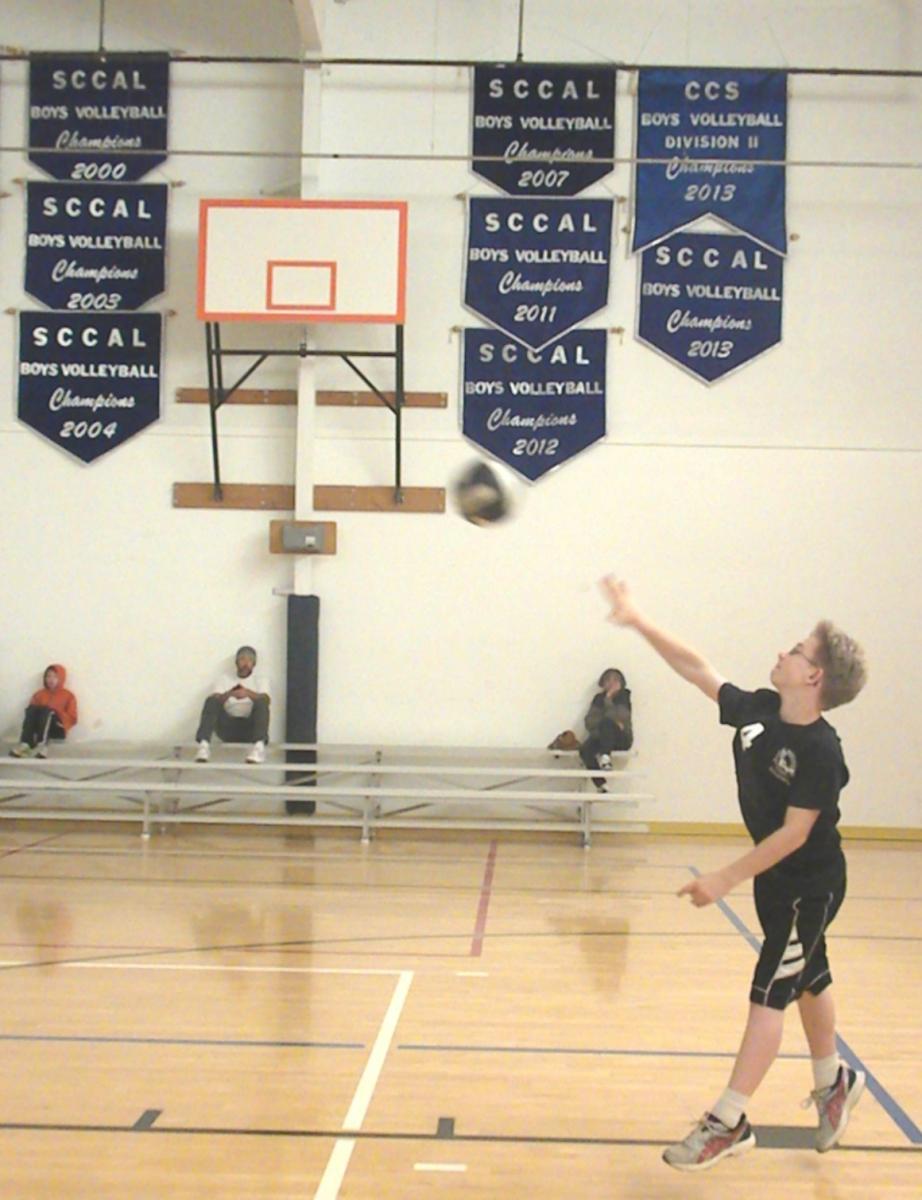 The Mount Madonna School (MMS) middle school boys Black Volleyball Team has won the Central Coast Athletic League (CCAL) championship, a feat they last accomplished in 1998!
The current middle school boys Black Team is comprised of mainly seventh and eighth grade students, and is undefeated with a 12-0 league record and 19-1 overall. They finished out the season earlier this week by playing — and taking the championship — in the San Lorenzo Valley Invitational Tournament. 
'This team has had to step it up this year as many of them will be playing more advanced-level high school volleyball next year,' commented Black Team Coach and MMS Athletic Director Sidd McDonald.
'We have a solid core group of eighth grade players,' he noted. 'Middle Zac Clark is terrific and should be league MVP; outside hitter Brigg Busenhart shows strong athleticism; and setter Zach Wagner displayed great skill at playing a 5-1. One of our front row opposites, Carl Ward, was a pleasant surprise and very effective — a nice big, lefty block; while Will Murphy was flexible and made contributions as both a middle and opposite; and back row outside Nic Wenzel came off the bench and played a key strategic defensive role.'
'Our seventh grade players also contributed greatly,' McDonald added. 'Back row opposite Sage Turner swept up everything that came his way, while John Dias was a fantastic player in the back row and an effective middle blocker. Outside Samith Lakka played excellently; Cam Diskowski was a strong part of our overall defense, as was middle blocker Noah Kaplan. Sixth grade Jordan Hopkins joined the team mid-season and was outstanding as middle blocker.'
It's well-known among local sports fans that volleyball is the premier sport at MMS, and students — some as young as third grade — join and compete on middle school teams. These young athletes watchfully keep their eyes on the taller nets and hard-hitting matches that junior varsity and varsity players face in high school. MMS has a combined middle and high of about 115 students, with an impressive average of 35-45% of students playing on one of the eight Hawks' volleyball teams each year.
Congratulations to players and coach for a season well-played! A big 'thank you' to team parent Komala Correos for the great communications and coordination, and all the parents who contributed by driving, feeding, and supporting the team this season.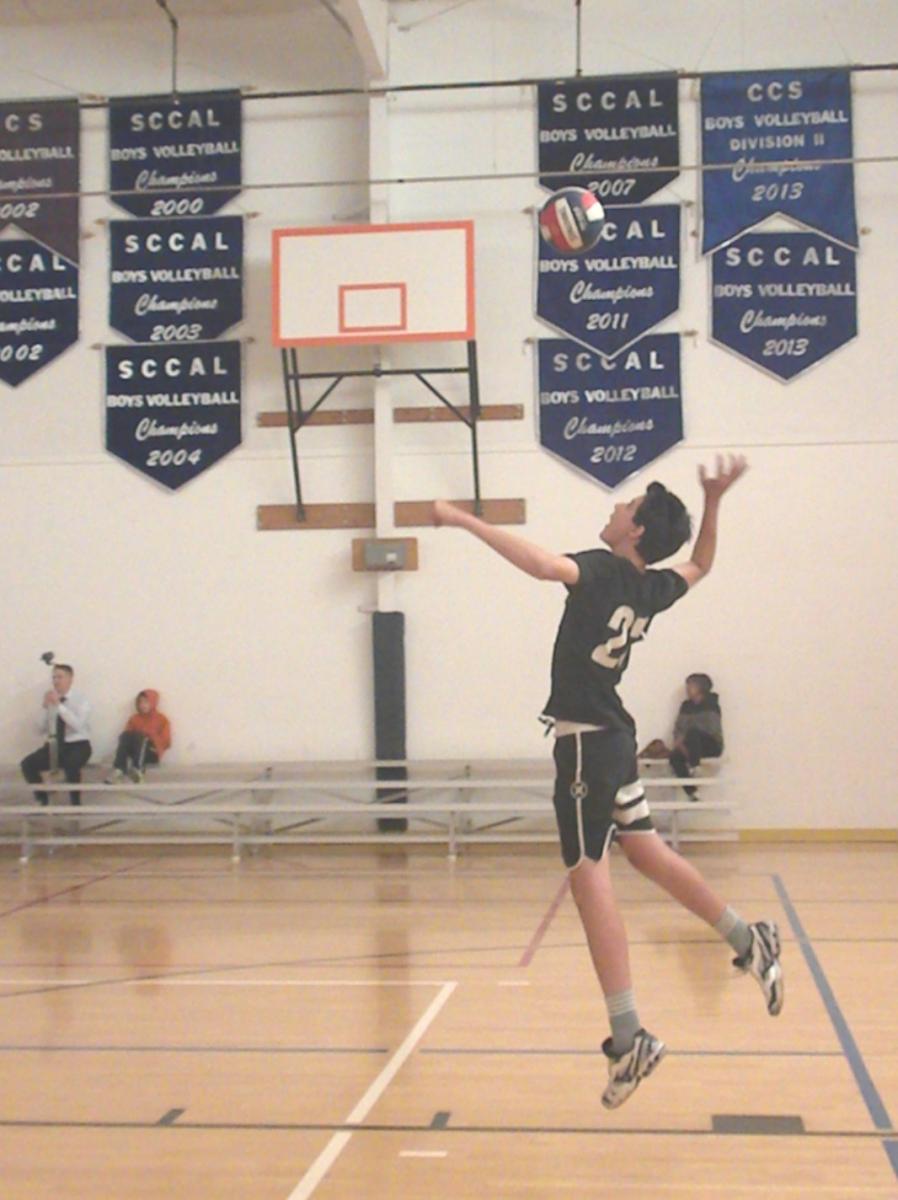 ####
Photos by Kelly Wagner and Komala Correos
Contact: Leigh Ann Clifton, Marketing & Communications,
Nestled among the redwoods on 355 mountaintop acres, Mount Madonna is a safe and nurturing college-preparatory school that supports students in becoming caring, self-aware and articulate critical thinkers, who are prepared to meet challenges with perseverance, creativity and integrity. The CAIS and WASC accredited program emphasizes academic excellence, creative self-expression and positive character development. Located on Summit Road between Gilroy and Watsonville.