March 7 concert to benefit Mount Madonna School's performing arts program
Join Mount Madonna School (MMS) music teacher Gitanjali Lori Rivera, students past and present, and current faculty in a celebration of music benefitting the MMS performing arts program.
"Mount Madonna School has held a special place in my heart and in the life of my family for over 30 years," said Rivera. "Performing arts is a vital part of the school's culture, bringing people together and encouraging creative self-expression, a cornerstone of Mount Madonna's educational philosophy. I am excited to be able to give back to a community that has provided so much support to so many, and to share the stage with my colleagues and current students and alumni."
This family-friendly concert will be March 7, from 7:00-9:00pm at the Peace United Church of Christ, 900 High Street, Santa Cruz. Tickets, available at mms-GitanjaliandFriends.brownpapertickets.com, are $25 for adults and $10 for students, 18 and under.
"We are so grateful that Gitanjali Lori Rivera is performing with her friends as a benefit concert for the MMS performing arts program," commented Mount Madonna's Head of School Mary Supriya McDonald. "As an alumni parent and longtime MMS teacher, Gitanjali's commitment to the students is a true gift. Her talent as a director and enthusiasm as a music teacher guides students from grades one through 12 in four annual performances, culminating in the critically acclaimed Ramayana! in June.  Gitanjali's voice and stage presence invites the audience into a heartfelt, deep and rich experience that includes songs from many genres. We welcome all to enjoy this wonderful night of entertainment and connection."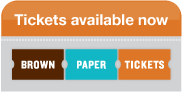 ###
Contact: Leigh Ann Clifton, director of marketing & communications,
Nestled among the redwoods on 375 acres, Mount Madonna School (MMS) is a community of learners dedicated to creative, intellectual, and ethical growth. MMS supports its students in becoming caring, self-aware, discerning and articulate individuals; and believe a fulfilling life includes personal accomplishments, meaningful relationships and service to society. The CAIS and WASC accredited program emphasizes academic excellence, creative self-expression and positive character development. Located on Summit Road between Gilroy and Watsonville. Founded in 1979.